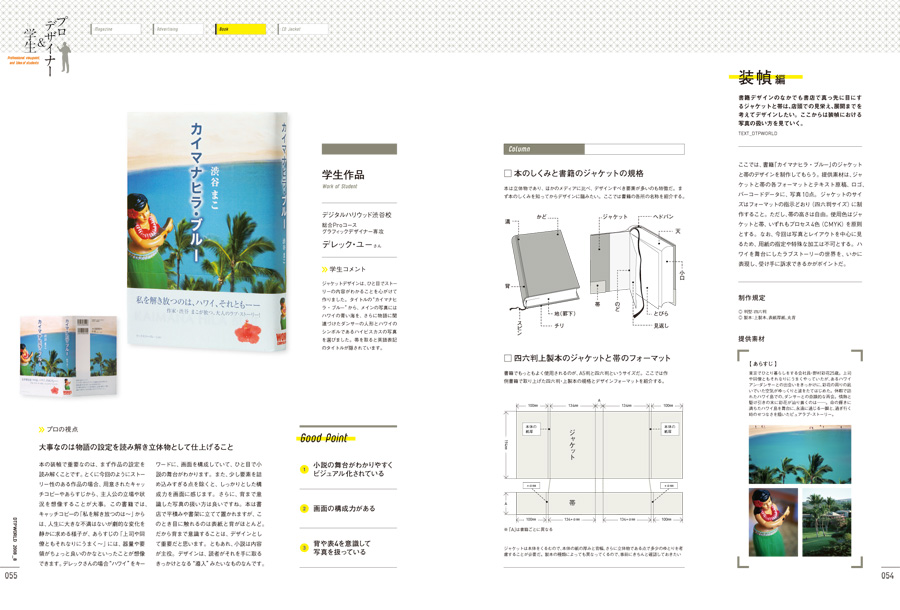 This was a submission of a book cover design to the DTP World magazine.
Designed so that the story setting and mood would be easily understood from the cover.
Book title is "Kaimana Hila Blue" so used the blue sea, the Hawaiian doll and the Hibiscus as images for the cover design.
The English book title is hidden under the 'obi', the paper 'belt' over the cover.
ジャケットデザインはまず一目で見て、ストリーの内容がすぐ分かるように作りました。
タイトルは「カイマナヒラ・ブルー」なので、ハワイの青い海を選び、ストリーに関連づけたダンサーの人形とハワイのシンボルであるハイビスカスの写真を選びました。
帯の後ろに隠されたのは英語のタイトルです。