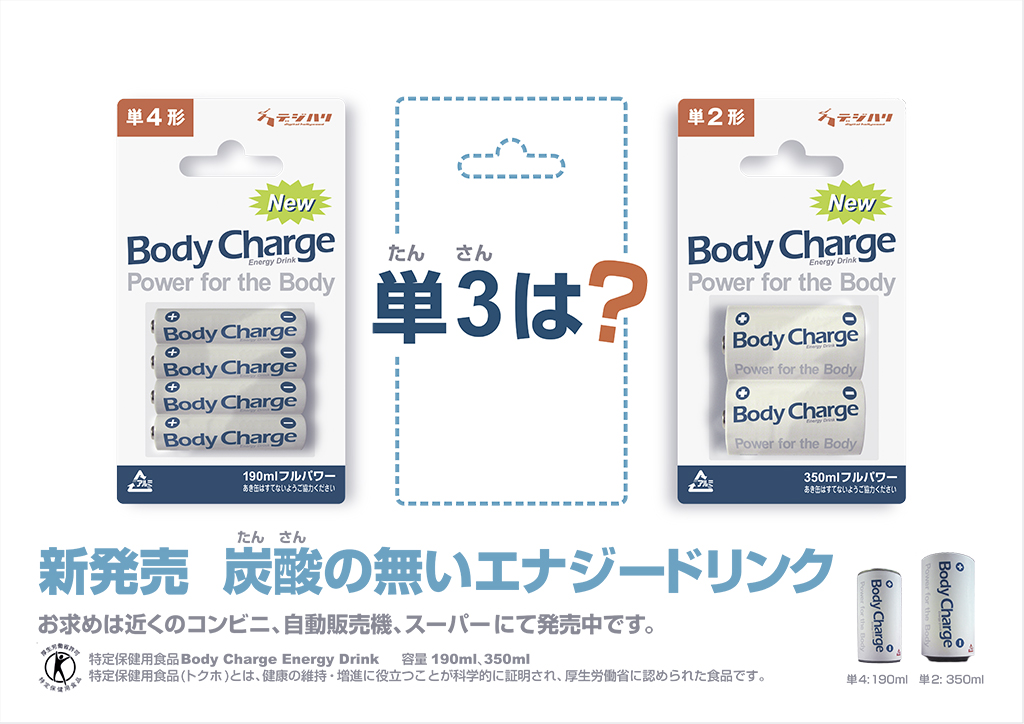 Body Charge Poster 1
This was an assignment to create a product and promotional poster for it.
Body Charge is a non-fizzy Energy drink that revitalises the body.
The design is of a battery, where the energy drink recharges ones energy.
In Japanese, 'tan san' (炭酸)means fizzy, and it can also mean AAA size batteries (単三). The idea is that there are no AAA batteries, so the drink has no fizz.